This is the post for CS3216 Assignment 2 Application Critique on Flipboard.
Flipboard is one of the 'heavy content' presentations among all teams, it's so full that not all points are mentioned during the presentation because of the strict 20 seconds per slide rule. Thanks to Fazli for sharing the slides to me and there are 4 main area I would like to highlight for this presentation: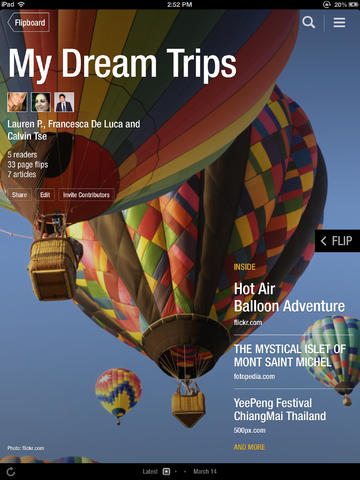 Our mission is to let people discover and share content in beautiful, simple, and meaningful ways.
By focusing on creating "virtual" magazine, Flipboard is clearly one of the best in this area, like mentioned in the presentation, it's hard to differentiate virtual and real magazine in Flipboard. Besides that, the high quality advertisement in Flipboard makes it even better than real magazine. The flipping animation effect makes user feel like reading real magazines as well. I think Flipboard is really doing what their mission is about.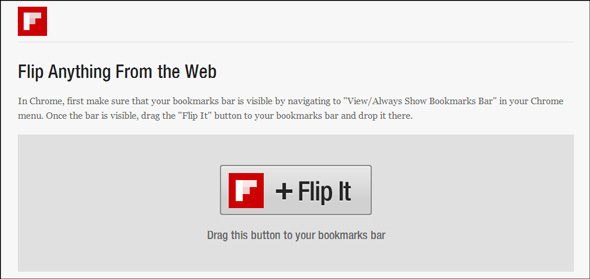 I didn't know there is a 'Flip It' plug-in from Flipboard previously, but this is awesome. And this is why Flipboard is called Digital DIY Magazine. As user is able to create, edit his own magazine and share it with the world, the content is not just selected by Flipboard team itself. This is a good sign, as every successful business has a ecosystem :P (Google Android ecosystem, Facebook ecosystem and so on).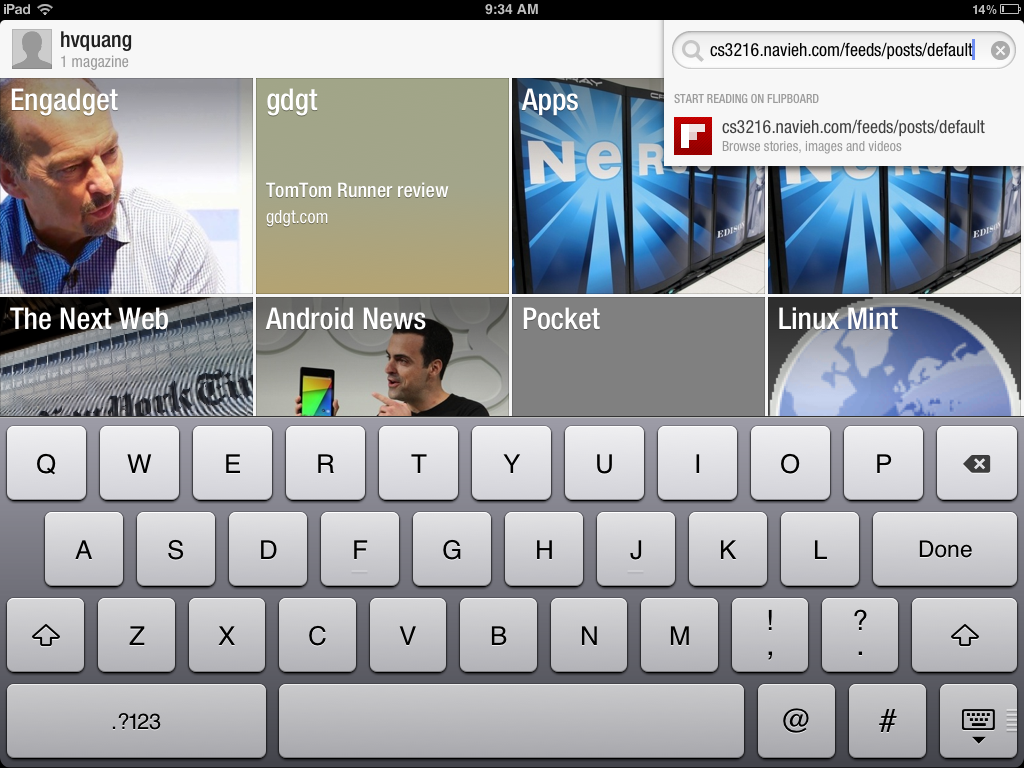 I agree that RSS support is a good suggestion to Flipboard. I believe that Google shutdown Google Reader is just to let other 'creative' RSS reader to come out. :D And I think the presentation didn't mention about Flipboard's competitors like zinio, Google magazine and so on. If Flipboard can add RSS support, it may be an advantage for its business. And I will suggest Flipboard to add this support within 'Flip It', as user can create a RSS as his magazine instead of coming out with some new feature to do it.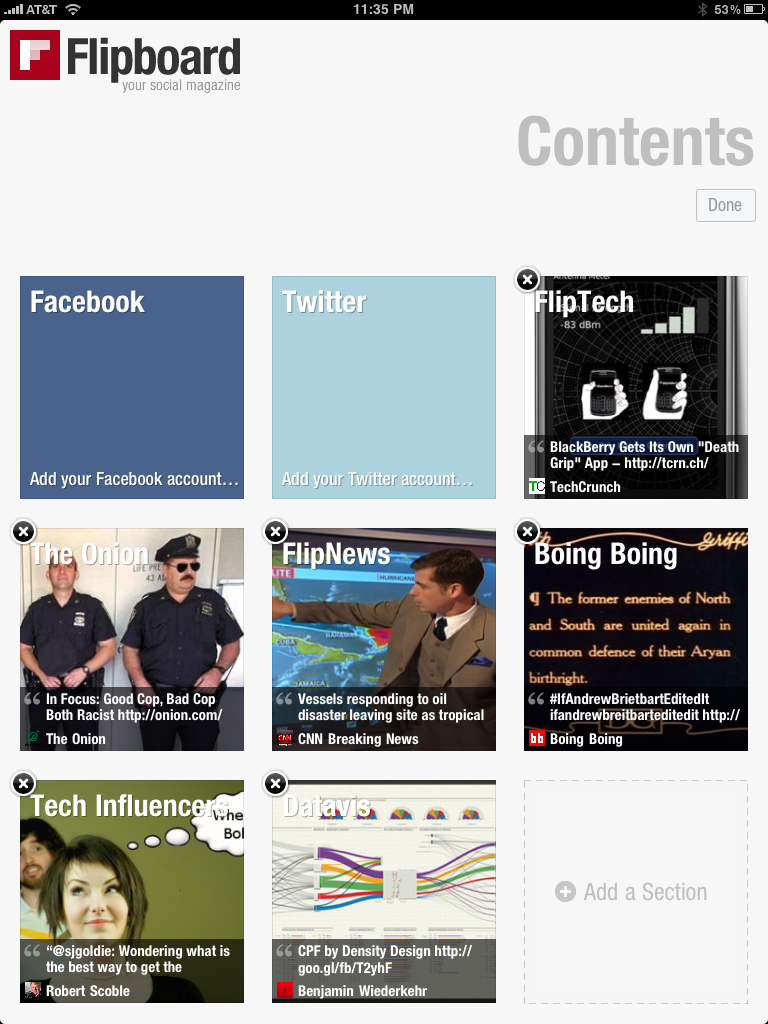 Flipboard has social integration with major social platforms like Facebook and Twitter, it may be useful for other users but not for me, I think it's because I still view Flipboard as a reading tool instead of a platform now. Like our team mentioned for AirTime, it's really important for an application to find focus, in my opinion, become the best virtual magazine reading tool should be the focus for Flipboard.
At last, I would like to refer to this 'TED' video about interactive book:
What if Flipboard is going to build the next generation interactive magazine? For example, video advertisement in virtual magazine and 'Harry Potter movie magazine' effect like magazine. The future of Flipboard is very bright.
That's all I have and wish it leads you to think about it as well.